TommyInnit Store - The Best TommyInnit Merch
Check out our store for this popular Red Baseball Hoodie! This hoodie is perfect for anyone who loves baseball and is looking to show their support for the famous Minecraft YouTubers. Not only is this hoodie comfortable and stylish, but it's also on special sale! So don't wait any longer and get your own signature today!
Feature his original design
Standard color, perfect fit
Sport style, suitable for any outfit
Soft and durable fabric
International shipping
BEST SELLERS
Lastest items in this week
TOMMYINNIT BLOG
The freshest and most exciting TommyInnit news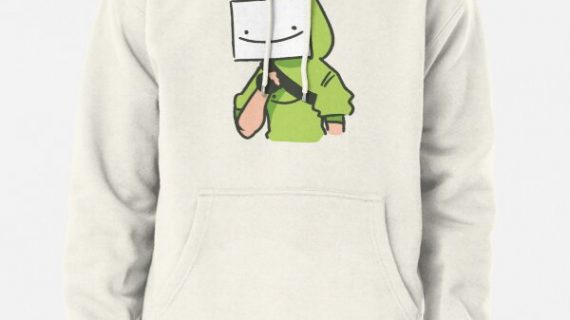 1. TommyInnit Pullover Hoodie. Top 5 Best-selling TommyInnit Fanart Hoodies For Fans This TommyInnit pullover...
Top 5 Facts You Might Not Know About TommyInnit On the surface, it may seem...
GLOBAL SHIPPING
Premium shipping on all order worldwide
SUPPORT 24/7
Contact us 24 hours a day, 7 days a week
OFFICIALLY LICENSED
Officially licensed by JP Studio
100% PAYMENT SECURE
We ensure secure payment with Paypal & Credit Cards
About us
Hello everyone, I'm an avid fan of this popular Youtuber, who is a member of the Dream SMP team. He has provided high-quality videos and hilarious commentary in his many episodes. On his channel, you can find Minecraft guides and guides for any other game you could possibly play. If you want to have a laugh while learning how to play your favorite game, his videos are the way to go!
This member of Dream SMP has been a great inspiration to me. His website is an extension of his personality and values, and pretty much everything he posts on social media is what I aspire to be. My team and I have been working on a line of merchandise that is themed around his values and beliefs on life.
Why choose TommyInnit Store?
His YouTube channel may have been started as a hobby, but his dedication and enthusiasm turned it into something much more: a global community inspiring millions of people to choose better. That's why we created this shop — we want to make sure every fan, young and old, can show their love for Tommy's philosophies and positive influence with the brands they love.
When I saw that this famouse Streaner's store sells fan-created merchandise and also products designed by talented artists, I was definitely intrigued. Not only does it sell unique products made by various designers, but it also has products with funny quotes. My favorite part is how they showcase many different art forms in one place. They sell also from a variety of brands featuring other popular Dream SMP characters such as George, Tubbo, and Dream.
Where is the OFFICIAL TommyInnit Store?
Looking for one-of-a-kind merch? Shop our store, where you won't find any of the same old boring stuff. We're all about creativity and innovation, so our products are inspired by the latest trends. From t-shirts to hats, jackets, accessories, figures, and more, we have everything you need.
When you're looking for the perfect t-shirt, with a lot of options, the Dream SMP's member is your one-stop-shop. We have all sorts of colors, sizes, and types of shirts. If you're looking for a shirt that you don't see on our site, let us know! We can find it for you with no problem.
TommyInnit Store's Mission?
Our mission is to provide our customers with high-quality services. We hope you find something you love. That's not all! To make sure that our customers are happy, we strive to offer what they want. Our team works hard to make sure that our clients are satisfied.
Have a question? Have a comment? Have an idea? Have any issues you need to bring up with us? Email us anytime. You can also find our contact information on our contact page, "Contact Us."